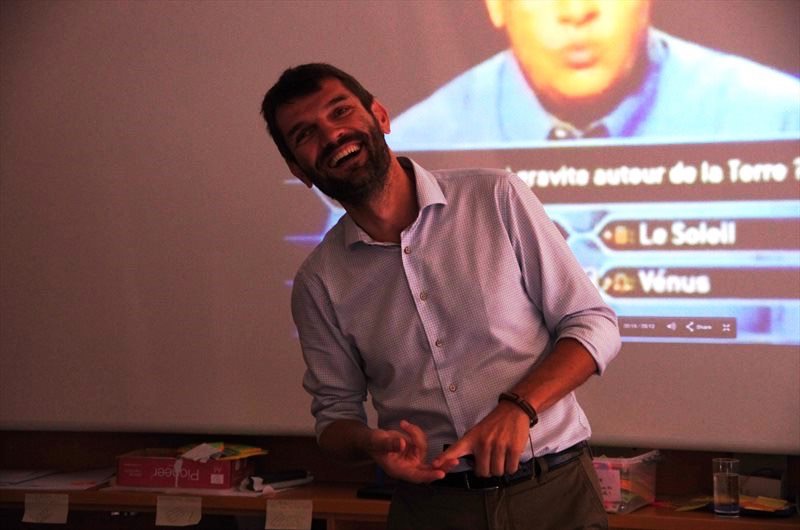 I like all odd, innovative, artful, inspirational things. I trade in intrapreneurship, creativity, innovation & gamification. Born and raised in Vienna/Austria, I live now in Silicon Valley.
I have a PhD in Chemical Engineering and an undergraduate business degree. I worked for SAP in Germany and California for many years. I have been living in Silicon Valley since 2001 and worked with many startups that came to Silicon Valley. I founded two companies, organize conferences and meetups on innovative topics and do Silicon Valley inspiration tours. And I do speak at many conferences and events. I write books (11 so far) and regularly publish articles on technology topics.
My most recent book is Das Silicon Valley Mindset (in German) and elaborates on 400 pages the elements that form the innovative and entrepreneurial mindset in Silicon Valley and how we can combine that with our own strengths.
I consult many Fortune 500 companies around the globe and conduct workshops with them, do analyst reports, and serve as scout for the latest trends and innovations.
I am a mentor at the German Accelerator, work with startups from other accelerator including Upwest Labs and Bootstrap Labs. I am an adviser on multiple startups.
Connect with me on LinkedIn or send me an email.
My mission: Assist people making a dent in the universe. Make life and work more fun.

My personal motto: Carpe Diem