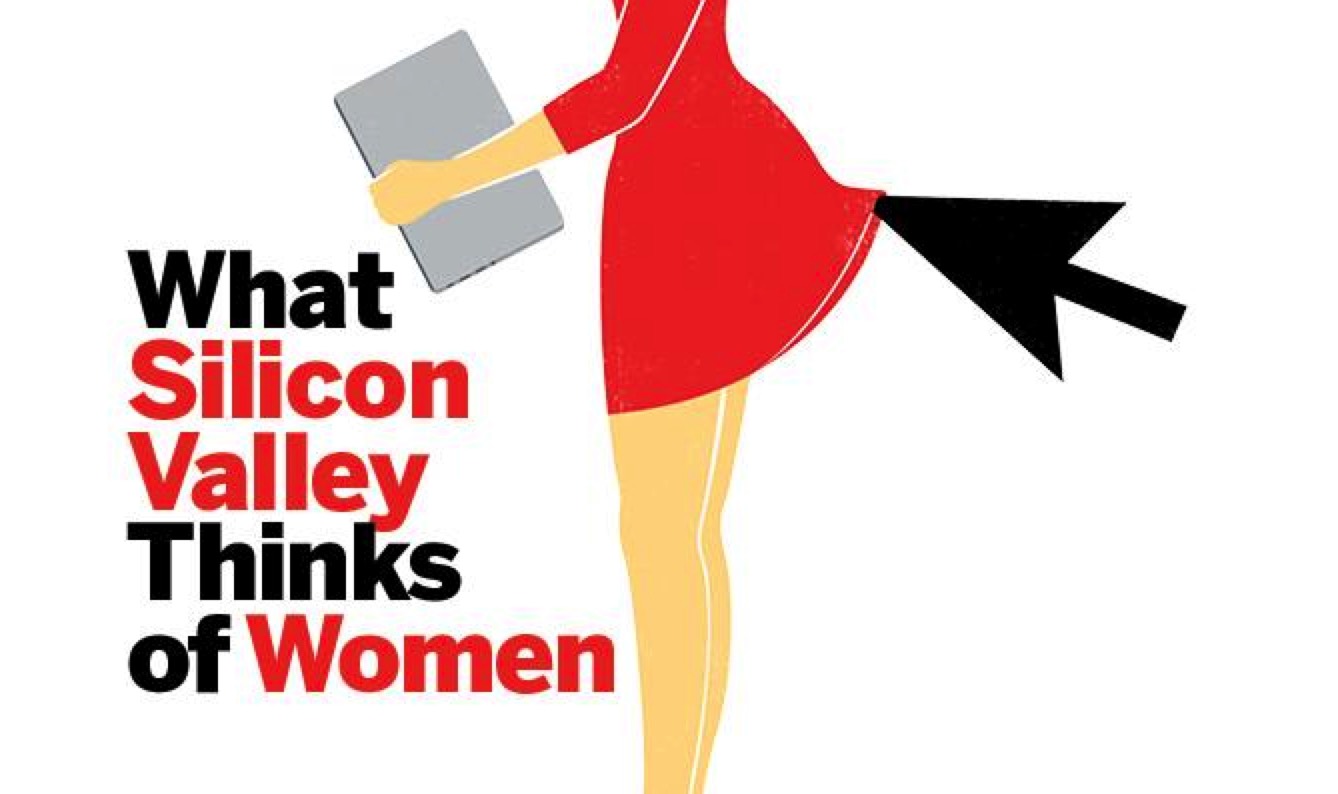 Oct 23
Is Sexual Harassment Rampant in Silicon Valley?
Not least the revelation of the sexually predatory behavior of Hollywood producer Harvey Weinstein done to many many women in the film industry, the discussion about sexual harassment has reached Europe. The #MeToo-campaign by too many women talking about their own experiences with sexual harassment by men has surprised many of them. "I had no idea" was just one of many reactions.
But we could have known it. How often does it happen in male groups that bodily features of women are being talked about, as if this were an object that can be "judged" and "bought" and "touched." To dismiss those talks as "locker room talk" or "boys will be boys" is wrong.
Is sexual harassment rampant?
The public discussion in Silicon Valley started with the case of venture capitalist Ellen Pao, who worked for Kleiner-Perkins. She sued the company after she was forced to sexual acts by one of the partners, promising her career advancement. When she brought that to the attention of the company, she was fired. While she lost three year long lawsuit, the box was opened. Newsweek wrote a cover-story What Silicon Valley Thinks of Women giving this topic a larger audience and attention.
In 2017 one revelation after the other followed. Dave McClure from 500 Startups was accused by female startup founders of inappropriate messages and behavior, and had to resign. VC Justin Caldbeck was accused by multiple women, and after some aggressive counter-threats he had to resign. As a result his investment fund with several hundred million Dollars imploded. Uber was accused by a former female engineer of accepting and maybe even encouraging aggressive sexual behavior. Uber has since experienced it's shit year which culminated in the forced resignation of its CEO and founder. The latest predator to fall is Silicon Valley-pundit Robert Scoble. Multiple women accuse him of sexual harassment.
Is sexual harassment or sexist behavior in Silicon Valley rampant? Is it even a necessary part of being innovative?
Of course, that's nonense. We want to create an environment in which every person, no matter what gender, background, culture, sexual orientation, or lifestyle can unleash her or his potential without fear. And innovation blooms from diversity, but sexual harassment and harassments of any kind stiffle it.
As always, when a topic starts to trend, one can easily get the impression that there is nothing else than that behavior. In fact, the US and Californian have some pretty strict laws against sexual harassment. As a manager in a company I had to undergo every other year a training class on sexual harassment, in order to be able to react properly to such behavior. Not only did I learn about the laws and underlying cases, but also how to properly behave and react. Right after my training I talked to my two female team members to let them know that I will not tolerate behaviors like this and when something happens to them, I will fully support them and what the right procedure is to bring that to attention.
A Silicon Valley-problem?
That doesn't mean that sexual aggressive behavior is automatically prevented. Men in position of power know all too well how to make somebody follow their orders. That's not just happening in Silicon Valley, but everywhere. Why the attention is now so much on the US is due to a wave of prominent cases that the media talked about. Silicon Valley, Hollywood, Fox News, and not least Donald Trump. That the discussion is happening is a positive and necessary sign. That something happened is bad enough.
In my travels to Europe I am often asked about sexual harassment. As if this is happening only on that side of the Atlantic. I actually have the feeling that the problem is more prominent in Europe, but we don't notice it, because it's not being talked about. My past few weeks that I spent in Europe on talks and workshops showed me that we in Europe are not yet as far. The problem is less recognized. How many women were treated by men in my travels in Europe I simply found unacceptable.
And recently, when a delegation from Europe behaved in an unacceptable way and harassed some female hosts, I am making no exception with delegation. Before the start of a visit the group is being notified that such behavior is unacceptable and everyone reported or noticed to do so will be thrown out of the group. In Vienna the editor-in-chief of the daily Wiener Zeitung was just fired because of such behavior.
How to react?
How to react starts with men and everyone noticing sexual harassment. It must not be tolerated and looking the other way makes you an accomplice. A lot has already been written on the proper reaction, and you can read more in this blog or in that one. And then we should talk about how media is reporting about that topic. Too often the woman is the focus of the reporting, while the predator is left out. "The women was raped," and "she became a victim of domestic violence" give you the impression that this happened to the woman by an unknown force. The right focus should be on the violent predator by talking straight: "The man raped the victim" and "The husband beat the woman."
There is a lot to do. The fact that we have a public discussion gives hope that this behavior becomes completely unacceptable and that we all can feel safe. The US and with it Silicon Valley are ahead of us with their public discussion, and it's time that we also start attacking that problem.
This article has also been published in German.