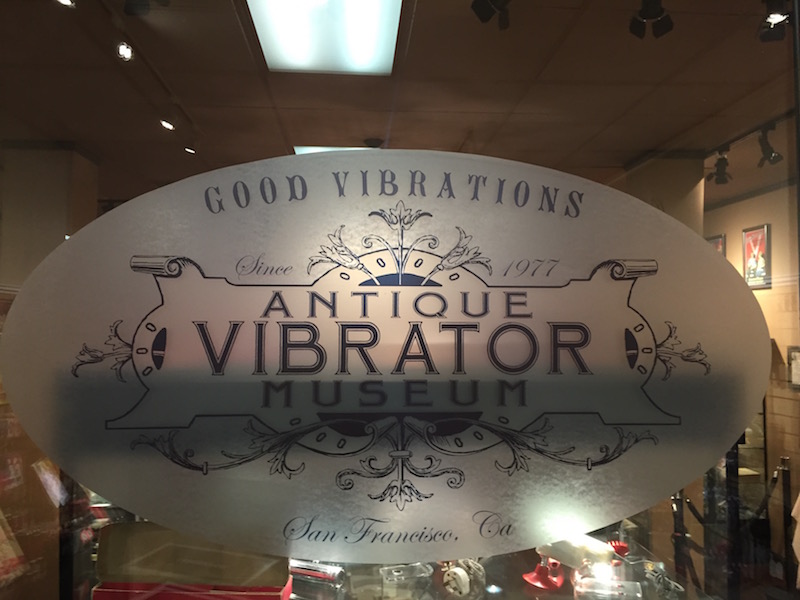 Aug 29
Silicon Valley's Antique Vibrator Museum
A small backroom in a sex toy shop on Polk Street in San Francisco contains a real treasure of strange machines. Not far from the Austrian bar Leopold's lays Good Vibrations, a franchise that Silicon-Valley-locals know. Life is more than just about technology and making a dent in the universe.
The carefully lit backroom reveals a collection of vibrators from the 19th and 20th century that seem less PG-rated than expected. Most of the exhibited pieces were manufactured for parts of the human body that are not primarily related to lust and 'dirty' thoughts. Massaging machines for the hair or the back would look pretty harmless, if there weren't those weird designs. Did those machines loosen tight areas or are they responsible in the first place for tight areas after the users saw them?
The wooden or paled plasticky vibrators often do not reveal their exact working and use, too strange are the features. Bolts, knobs, pins and other things stick out, and cranks or electric motors that operate them end in surprise and smirks. In between the collection we find more explicit machines that were originally used by doctors and therapists to make their jobs easier. A common practice for treating hysteria in women was in bringing them digitally to a climax. Done by the male doctors. The instructions, of which the museum has plenty, demonstrate the practice. An electric vibrator relieved the doctors from this exhausting task. Only much later vibrators also found their use for non-medical reasons and excuses – and they stayed in this realm with much success.
Those interested in doing some hands-on can find a large collection of contemporary vibrators for purchase in the store. A sales rep will happily explain and demonstrate them and help you find the right model. And because we are here in the Silicon Valley,  you can also find some high-tech models that can be controlled by your smartphone. From the hand crank to the smartphone, vibrators have come a long way.