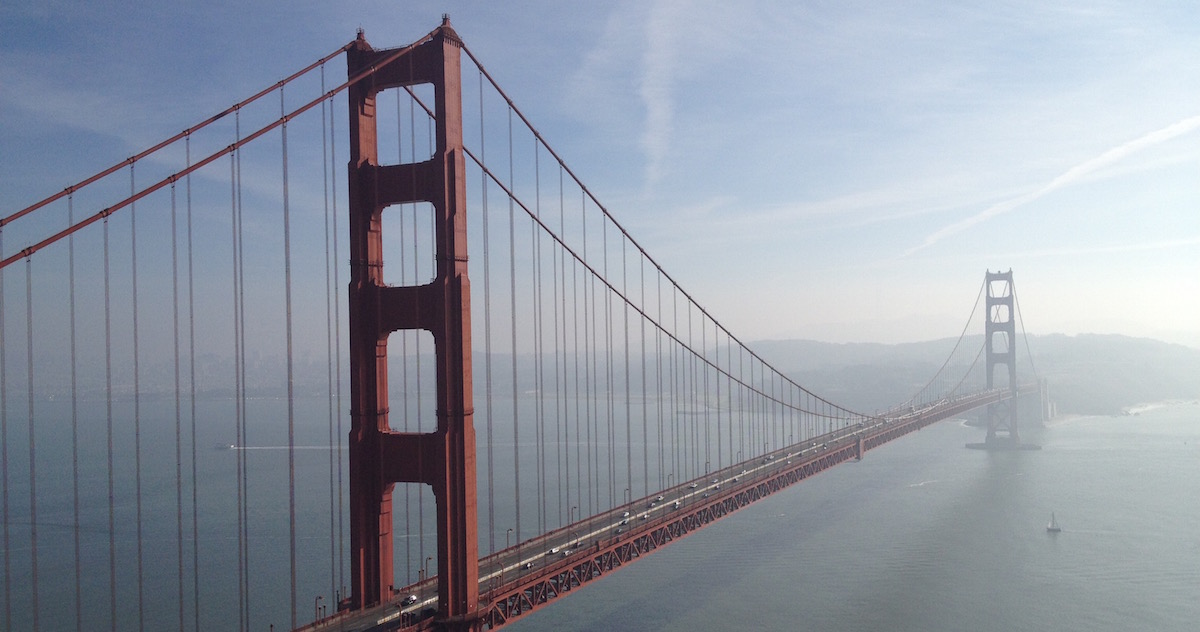 Mar 17
How to prepare for a Silicon Valley visit
It's fashionable that companies and governments visit Silicon Valley to understand how it works. How does Silicon Valley do innovation? How come that so many companies com out of Silicon Valley. And why does Europe not succeed with that? And those questions are good and important.
A delegation typically consists from a handful of executives to several dozens of participants. From ministers down to consultants delegations comprise executives and the curious who come for a few hours or several days to the Bay Area and try to experience the spirit and find out how to replicate Silicon Valley.
Each month I meet several of those delegation and notice their different approaches and preparations. To make your Silicon Valley visit successful I identified a number of elements that visitors should be aware of to properly prepare their visits and behave accordingly.
What's the purpose?
The first question when preparing the visit should be about the purpose. What exactly do I want to achieve and get out it? Just visiting some famous companies such as Google or Facebook and take pictures in front of their logos or stroll through their campus is not enough. To expect that after a visit you found the magic pill and to have understood all the secrets is similarly unrealistic.
The Silicon-Valley-Mindset requires understanding, the modification and application of behaviors, so that they can turn into a habit. To observe what the people that you meet say, how they say it, and in what environment they say it and have created is important.
Compare the behavior of the people you meet with your own behavior. I see it as my task to observe the behaviors of the delegations. After spending a short time with them in the car while driving and talking to them, I recognize behaviors and phrases that limit the potential of the delegations to unleash it. And I tell them directly, which may be met with astonishment and an initially negative reaction. But this allows the delegations to better observe and compare themselves with the hosts, often followed by dramatically positive outcomes. The visitors start understanding themselves much better. The surprising thing for them is that they often learn about themselves the most during a visit.
What's the goal?
Whenever I ask visitors after the goal of their visit, they often mention "learn about innovation," "creativity," "create jobs," or more abstract topics such as "creation of a tech-cluster." But those are the wrong (extrinsic) goals without any real value.
Not a single Silicon-Valley-startup ever was founded to create jobs or be innovative. Those startups try to solve a problem, to make a dent into the universe, to help people, to create value. Those are first and foremost intrinsic goals with a larger meaning. The side effects can be to create jobs and secure jobs at a location, but not necessarily. And this is a good thing.
Example: the desire to create a FinTech-cluster in Frankfurt may be motivated in order to create jobs or strengthen the location. But because of the disruption potential of FinTech-startups this may not be the outcome. Traditional banks have been closing branches in the past years, because the industry is changing. And the creation of e FinTech-cluster may accelerate that and achieve the very opposite of what a government delegation had in mind.
Whom to visit?
The most popular companies to visit for every delegation are Google, Facebook, eBay or Tesla. Also high on the list are Oracle, Salesforce, Cisco or Intel. But those visits are often nothing else than two to three hours of PowerPoint presentations by a VP or an executive, accompanied with a our through the campus.
As interesting as this may be, they are far from being representative Silicon Valley. Those companies may be very well known in Europe (and often regarded as threats), but with the tens of thousands of employees and with the decades of legacy they are "legacy" companies. Established companies that are pretty much "corporate" Silicon-Valley-norms and often boring and slow. One rarely meets a founder and those who are driven by passion, but one rather meets employees and managers. Their motivations are very different from those of startup-founders.
More important and exciting to understand the Silicon Valley spirit is to visit startups, co-working spaces, venture capitalists, and the shakers and makers. When you see how dozens of startups sit together and collaborate in seemingly chaotic co-working spaces, then you start understanding the dynamics. If you talk to the founders you'll quickly notice the enthusiasm, the believe to create change, and the desire to do good things. And all this with few resources, under great risks and now safety net, and under tremendous pressure. And still people are choosing to do so.
Talking to VCs and angel investors will teach a totally new perspective of how they look at companies and their ideas, and also how VCs and angels contribute with their advice. A stark contrast to the European system that is dominated by grants. Grants that are handed out by bureaucrats, who don't take a risk of their own, who have never been in the private sector, and who cannot offer any help and who small networks. That's why a talk to VCs and Angels is interesting, as well as attending a pitch event, where startup-founders are pitching their ideas with the hope to raise money.
Another interesting place to visit are Meetups, where the Silicon-Valley-mindset is most palpable. Those often two hours long evening events, organized by individuals cover the most interesting and exciting topics and show the appetite for new topics and how networking works. Often before the program starts companies use the opportunity to announce job openings, investors raise their hands to let startups know that they are looking for interesting ideas or which startup is looking for an investor.
The well-know serial entrepreneur and inventor of the  Lean-Startup-model Steve Blank event suggests to attend a hackathon, an event where freely formed teams create a solution within 24 hours and present it in front of a jury.
Especially important is in my opinion not to visit companies from your own industry, but other industry. The visitors know their own industry and the activities of their companies pretty well. But the newest and most dangerous changes often come from other domains. The automotive industry is attacked by the digital industry, as is the banking industry. Nokia and RIM (Blackberry) were not disrupted by another telecommunications company, but by a computer company. That's why we plan visits with companies and people from very different domains and industries.
Who should join a tour?
Most of the delegations are comprised of top and middle management. CEO, CIO, head of innovation and more are the most common job titles. Unfortunately, that often leads to little diversity. Those delegations either have no or maximum two female executives with them. Some delegations are really monochromatic, where all participants have the same background and citizenship. Teams with more diversity in regards to gender, background, education, department, sexual orientation etc. can gather way more information and interpret them more diverse than a homogeneous team. Cognitive peripheral knowledge can profit a team with a majority knowledge.
Equally important is that beside management representatives from the works council and other groups join the delegation. A successful Silicon Valley visit will bring changes in the organization, and this depends on the employees. If you don't include influential and important groups like the works council, then you'll not be able to make the transformations, because they won't fully understand the motivations and urgency.
With whom to work?
Depending of the type of visit different organizations offer a variety of programs. One can find everything from a tour program to multiple days of courses.
Niki Ernst and me offer via our Silicon Valley Inspiration Tours a multi-day program, which can be tailored individually to the delegation, or which follows a certain standard program with a focus on certain topics. The tour is not a tourism program, we are not visiting startup founders like animals in a zoo, but we expect that the participants are interested and interesting. The people we meet are taking time out of their busy schedules and are interested in us as we are in them. The talks with them should inspire both and in the best case lead to opportunities for both sides.
In our program we also include elements such as creating your personal mission statement, learn to pitch, or observe your own behaviors. It's important to know that while we take suggestions for the program, in the end we will decide what the program will be.
Another element that we find important is that Niki and me will try to get the participants out of their comfort zones. Often visitors come with opinions and a certain fixed knowledge, which may interfere with opening their minds for input about understanding the spirit of Silicon Valley. If we notice defensive body language or cheeky comments then we know that we succeeded. Especially those participants who felt the most uncomfortable during the visit benefited the most, as we learned from the later feedback.
How long should be the visit?
Delegations don't always have the time to spend a week or more in Silicon Valley. But we can say that less than two days is not helping to reach even a minimal understanding. Best is to spend a full week here, with arrival on the weekend before to allow acclimatization and leaving the weekend after.
How to prepare for the visit?
The best start is to send scouts a few months or weeks in advance. One or two people come to Silicon Valley to check the locations, understand the first elements, and also meet with me. As soon as the most pressing issues are clarified there will also be more understanding of where to go and what to do.
If you come from a country where there is an emphasis on a lot of formalities, get used to loosen them. The Silicon Valley works on a first name base and you should too.
Staying in Silicon Valley should be done Silicon Valley-style, and that means not in a hotel but in an Airbnb. Try an Uber (install the app prior to your visit). This way you experience some of the most successful Silicon Valley startups and this will give you a first hand experience of the power of disruption. This is teaching you more than just theoretical discussions on them. Several delegations that we had here stayed in an Airbnb – and for some this was a big thing in regards to corporate policies – but this helped them to understand the disruption much better.
It's also good to read materials on the Silicon Valley. If you speak German I can recommend by book Das Silicon-Valley-Mindset: Was wir vom Innovationsweltmeister lernen und mit unseren Stärken verbinden können. But keep in mind that these are second-hand experiences, which means that you should keep your mind open to make your own experiences and maybe have a different perspective. Some of the materials may be diverging from your own experiences, once you are here.
What to do after the visit?
The best visit is useless, if you don't follow up. Already while returning to the airport you should assign action items. Who is doing what until when? Right after returning to your home base (best is the first Tuesday after you returned) the team should meet and start the follow-up.A few days later do a little lessons learned for all other employees. Within the first month start a regular innovation circle, where all employees are invited to participate.
Within three months conduct a company-wide innovation event, where in a half or full day ideas, innovation, creativity techniques, trends are conducted in a Silicon-Valley-style. Do this with all the applied lessons from the visit. Such an event shall become an annual fixture in the corporate calendar.
Further items are to create regular innovation forums contests, the installment of innovation hubs, and may be also establishing an innovation outpost in Silicon Valley, which can be used to bring employees here for a period of time and experience the local spirit.
More information
This is a small but in my opinion important list to get the maximum out of a Silicon Valley-visit. Me and Niki can help to clarify details and help connect with Silicon Valley (I've been living here since 2001) and do the planning and execution.
Innovation is not the task of a department in the company, but the task for all employees. A Silicon Valley visit can lay the foundation for making innovation part of the corporate culture.
This article was first published in German on Das Silicon Valley Mindset.